Biography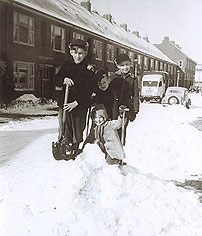 Groningen, the Hyacinthstreet in 1958. The artist (r), his brothers Menno and Henk and his sister Lieneke.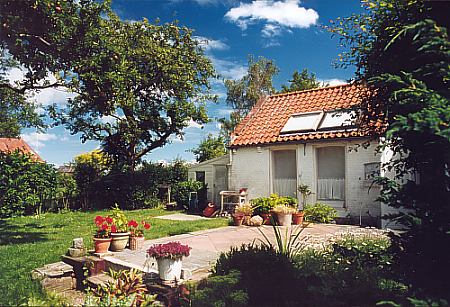 Studio Stedum
Rein Pol was born in Groningen in 1949. He is the second from a large family. Father was a policeman. Even as a child, he used to draw and paint a lot "..calendar pictures and cartoons, later on posters, décors and portraits...").

Pol was trained at the Groningen Acadamy of Arts "Minerva" (1971-1976). He was coached by Kraaypoel, Muller, Röling and Siks among others.
Two years after graduating he got a position as a teacher in painting at that same academy.
Pol taught at Minerva for almost 15 years.
Since 1976 Rein Pol is a professional artist. He always has a sharp eye for the expressiveness of the apparently insignificant detail. Each subject painted by Pol is represented in a clear, harmonic composition with particular attention to light, expression of matter, space- and colour effect. The paintings are not meant to copy the reality around us, but as a representation of his own reality! His works are classed among the works of the 'Northern figuratives'.

Rein Pol has many exhibitions in the Netherlands.
Abroad Pol had exhibitions in Germany, Switzerland and Indonesia. With the so-called Zwiggelte-Group in France, the United States, Canada and Australia.

The artist has three daughters.
He lives in the north of the Province of Groningen.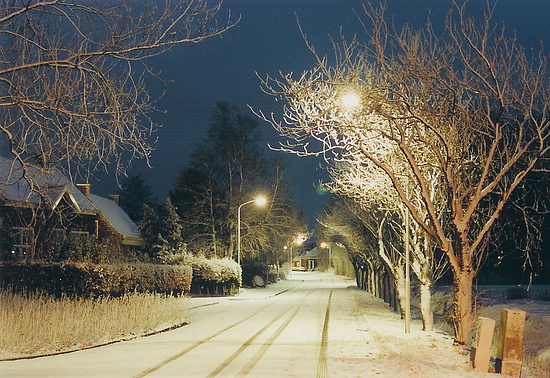 Photo, Stationsweg in Stedum in the snow