Publications
The following articles were published: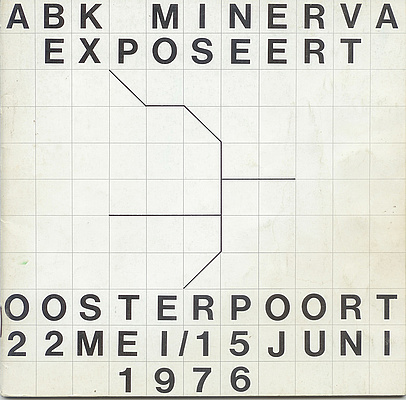 Final exam catalogue Art Academy Minerva, Groningen, 1976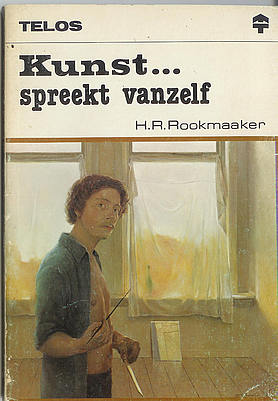 Catalogue Reality Revisited, Hans van Seventer, Zwiggelte 1982
Northern realism, Friggo Visser, Kunstbeeld Dec. 1984
Poetry of the potato, 213 potato curiosities. GKK 1985
Catalogue The Frisian Landscape, de Vis Gallery, Harlingen 1986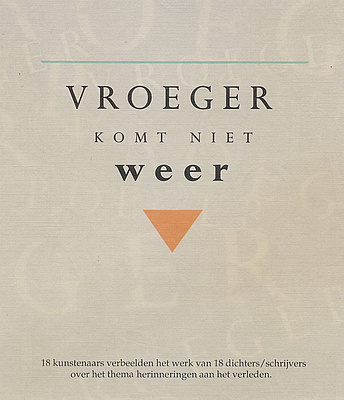 Catalogue The past will not come back, Groningen 1990
Catalogue Noordbeeld/Nordbild, Assen, Oldenburg 1992
Dichtbeelden (poetic images), C.O. Jellema, Wiek XX 1995
The Blue Angel is not a machotrain, Wil van Eekeren, Railmagazine dec. 1995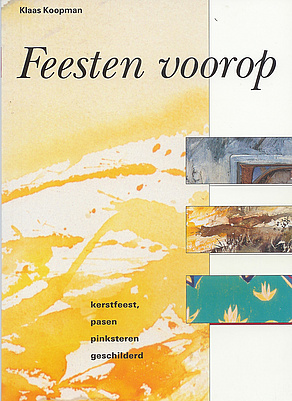 Calendar H. Meenen Hallenbau, Lilienthal (D), 1995
Catalogue Words & Images, Grand Rapids 1996
Lost railroadtrain as self-portrait, Jan Hofstra, Meander Oct. 1996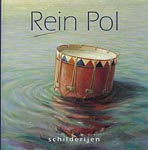 Rein Pol - Paintings, publishing company Art Revisited in Aduard, 1997
In 1997 Art Revisited in Aduard (now in Marum) published a monographie of Rein Pol by Femke Molenaar and Willen L. Meijer (ISBN 90-72736-04-4). In addition, this company sells posters and reproductions of the painter's works.
Rein Pol; playing with light and space, Linda Schregardus M.A.KunstKrant nr. 2 , 1997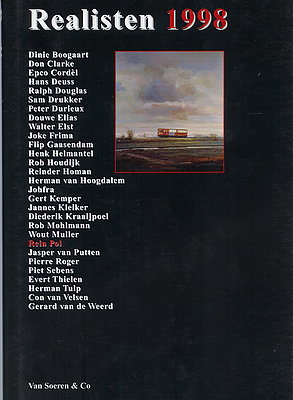 Realists 1998, Museum Mohlmann / Van Soeren & Co , Amsterdam 1998
Calendar Isover / Quint Concept, Gouda, 1998
Catalogue The Frisian Landscape II, de Vis Gallery, Harlingen 1999
Realists 1999, Museum M°hlmann / Van Soeren & Co , Amsterdam 1999
Rein Pol: painting 'da capo al fine' , H.C. de Vleghel, Kunstwerk , nr 2 April / May 1999
Catalogue KunstmoNUment Loppersum, De Marne, Leens 2000
Realists 2000, Museum M°hlmann / Van Soeren & Co , Amsterdam 2000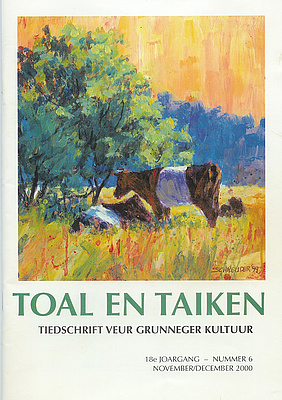 TOAL EN TAIKEN, magazine about the cultural heritage of Groningen. nr 6 , Dec. 2000
Playing with light, space and colour.Hans A. Spa M.A.
Aczon Calendar, Winschoten/ Scheemda 2000
Twenty self-portraits, Rob M°hlmann, February 2001
Realists 2001, Museum M°hlmann / Van Soeren & Co , Amsterdam 2001
65 years Carmeliteviews, exhibition catalogue De Karmel, Drachten 2001
De Veelheid II , Dutch figurative art after '45 IV, Eelde 2001
Het nut van het kunstgenot, 50 jaar De Noordelijke Kunsthof Appingedam, Appingedam, 2001
Iets wat zoveel kost, is alles waard, Breda 2002
Commercial edition of the thesis by RenÚe Steenbergen about modern art collectors in the Netherlands
Realisten 2002, Museum M°hlmann / Van Soeren & Co, Amsterdam 2002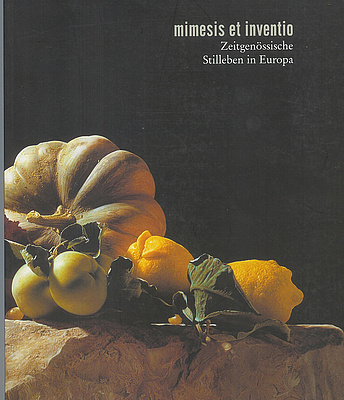 Catalogue of the exhibition Mimesis et inventio, Zeitgen÷ssische Stilleben in Europa, 2002
Panorama Museum, Bad Frankenhausen, Deutschland.
Rein Pol works from a personal relationship with his subject, Hans Westerdijk, KunstKrant nr. 6 , 2002
Love and death. Exhibition catalogue, De Karmel, Drachten 2003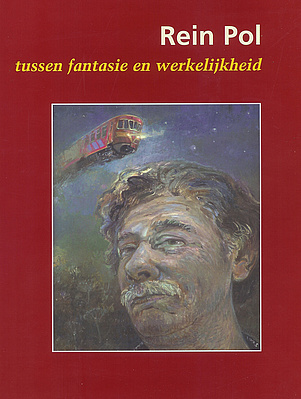 Rein Pol, between fantasy and reality. Exhibition catalogue of extensive overview in the Van Lien Museum, Fijnaart 2004
Printed at Ter Burg Offset, Alkmaar. ISBN-nr.:90-807019-4-7. With written contributions from Johan Jong, Rob M°hlmann, and Jaap Zijlstra.
Love for the things around you. Interview by David Veldman about Pol's special exhibition in Fijnaart. Atelier 112, September/October 2004
Free from triviality. Article following overview Fijnaart, by JoŰl Valk in newsmagazine CV. Koers, October 2004
Malarze Rzeczywistosci. Exhibition catalogue of a group exhibition in Krakow, organized by the Drents Museum and the ING-Group. 2004
Passion and Profession in arts. Catalogue twenty years Van den Broek galleries, Helenaveen 2004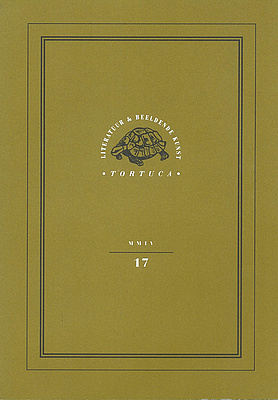 Tortuca. Magazine for literature and plastic arts, Rotterdam, number 17 M M I V. Pictures of Blue Angels
Who am I when no-one's looking. exhibition catalogue self-portraits, De Karmel, Drachten
Who am I when no-one's looking. Article by Eric Beets in Palet 6, December 2005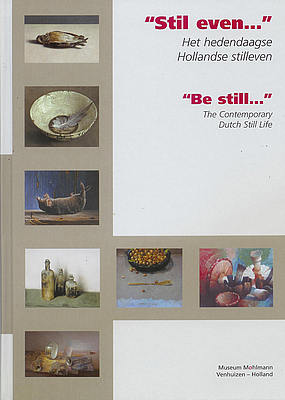 Catalogue Be still
Stil even, het hollandse stilleven. Exhibition catalogue on Dutch still-lives, M°hlmann Museum, Venhuizen 2005
The complete works. Exhibition catalogue contemporary collection Dutch realism, M°hlmann Museum, Venhuizen 2006
Beautiful Beasts. Exhibition catalogue the present-day animal piece, M°hlmann Museum, Venhuizen 2006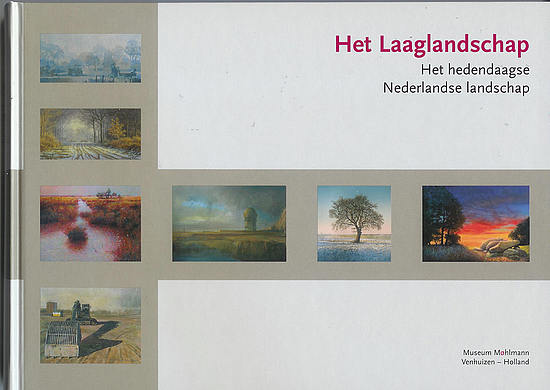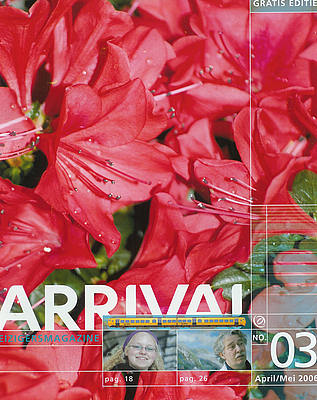 Train as autograph. About the Blue Angels by Rein Pol. Travelersmagazine Arriva! April/May 2006